Events
Warm hospitality.
A secluded location.
An experienced event team.
Every detail for every occasion.
Welcome to the Portland Country Club where Members and their Guests may host extraordinary private events.
Members may host their private events at the Portland Country Club. Members may also sponsor a guest or a business they are associated with to host an event. Either way, we work with each Member, and their Member-Sponsored Guest, to craft an extraordinary experience. The accessible yet secluded location nestled on one hundred and forty seven acres affords views of Casco Bay, the Portland sklyline, and the beautiful golf course designed by Donald Ross. Whether it's an elegant wedding, Sunday brunch, business luncheon, or corporate gala, PCC will support your vision so you can focus on what matters-your guests, and the experience. Contact Kate Carlson, Event Coordinator, for more information kcarlson@portlandcountryclub.org or 207.835.7248.
Our Venues
The Club has a variety of rooms to meet most needs. We can accommodate many different styles of room setups from boardroom to classroom, theater to banquet style. We also can assist with Audio Visual needs.
First Floor
Club Room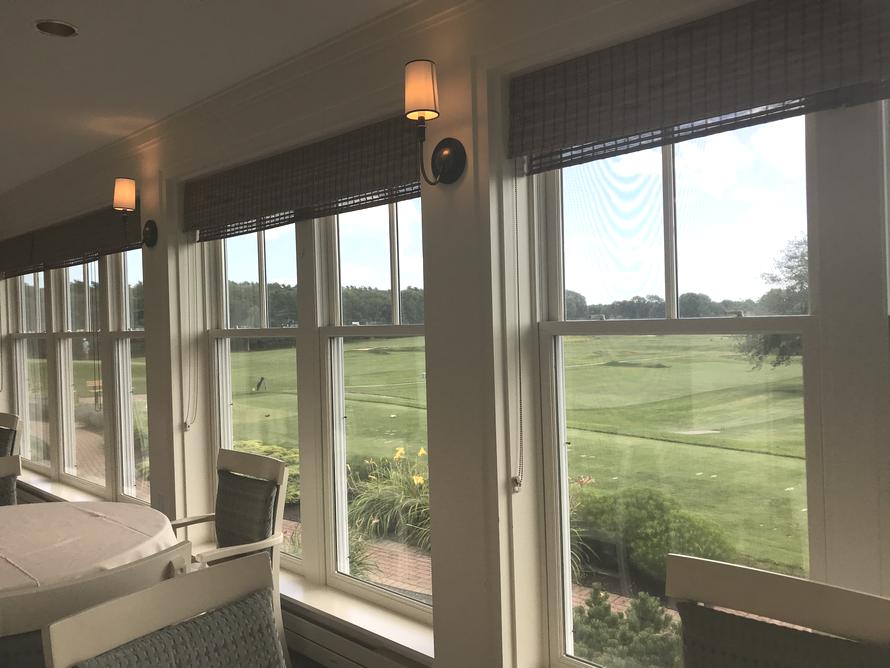 The Club Room is a medium sized room with a striking view of Casco Bay from the floor to ceiling windows and its own bar facilities.

This room can accommodate:
Sit down function – 30-40 people
Stand up reception – 50 - 60 people
Ballroom and Upper Ballroom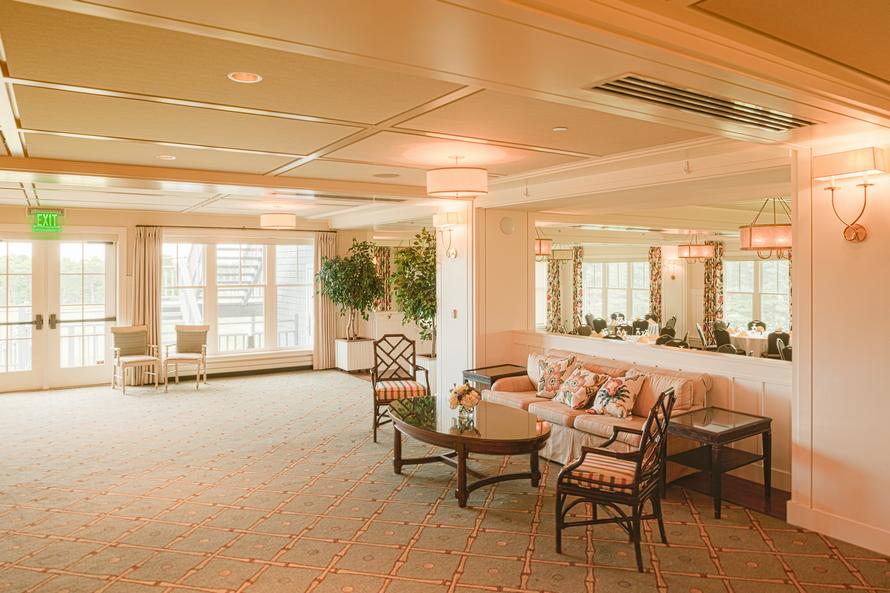 The Ballroom and Upper Ballroom is a newly renovated, fresh and elegant space. It has been thoughtfully appointed to allow for each event to personalize it to their specifications. This room looks just as elegant set-up classroom style for a business meeting as it does glamorous set-up for a wedding. This is a truly versatile room.
Ballroom sit down function with no dance floor – 160 people
Ballroom with dance floor and band - 110
Ballroom and Upper Ballroom combined - Stand-up reception 225-250, seated 240 with no dance floor and 200 with the dance floor
Birdcage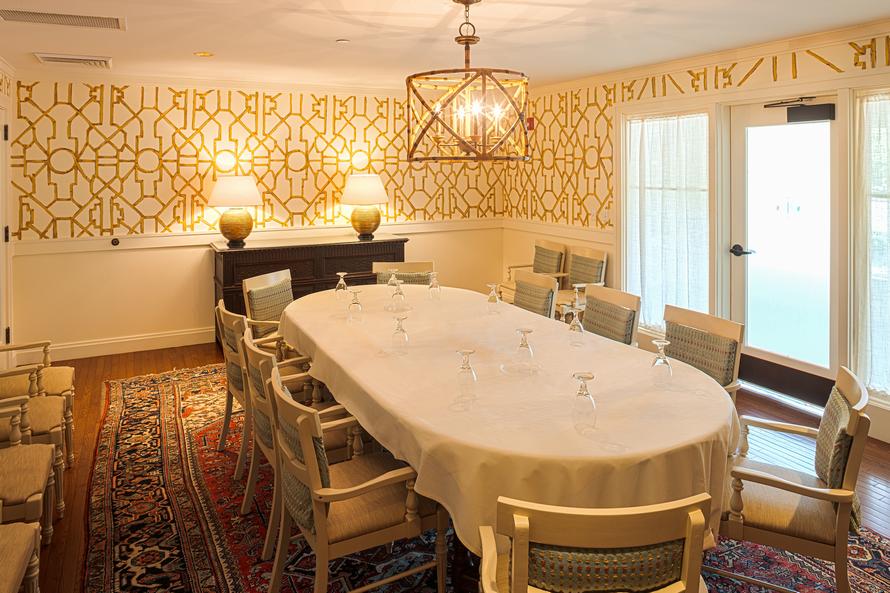 The Bird Cage offers both comfort and style with an elegant feel. It is a distinguished yet intimate room. This room can accommodate a sit down function – 12 people.
Second Floor
Falmouth Suite
The Falmouth Suite offers sophistication in pale hues paired with subtle patterns making this room ideal for everything from rehearsal dinners to business meetings.
Sit down dinner – 40 people
Stand up reception – 50-60 people
Board Room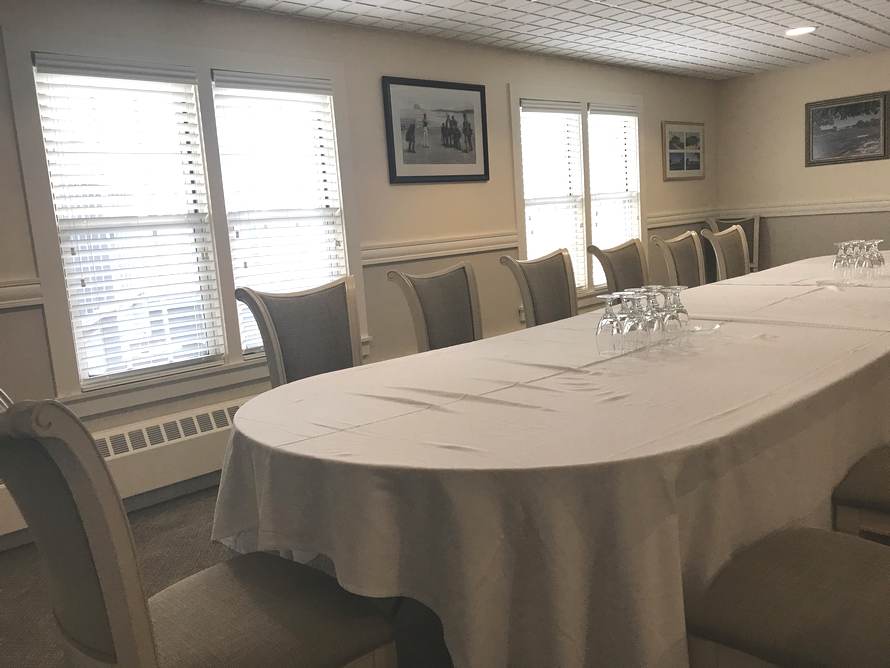 This bright and classic room is perfect for business meetings and small dinner parties. This room can accommodate a sit down function – 16 people.
Casco Bay Lounge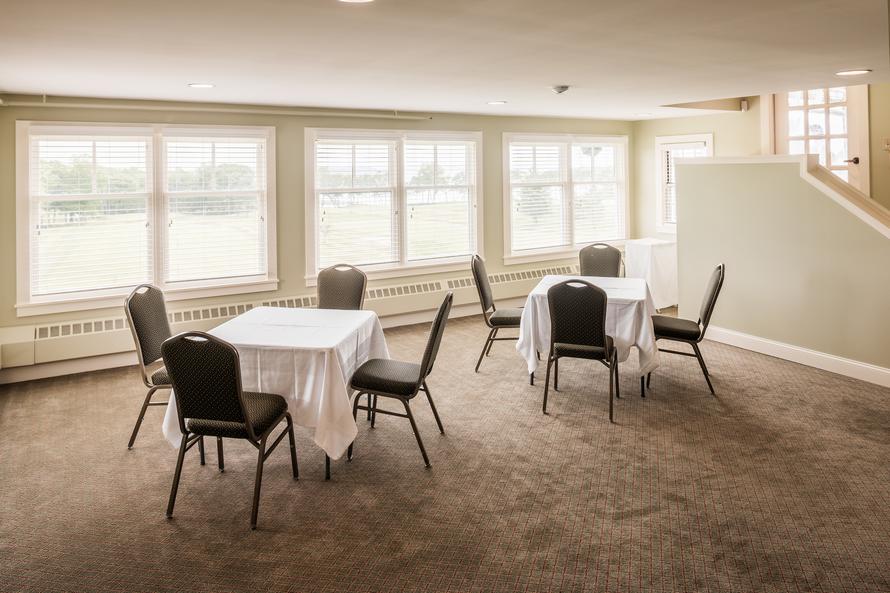 The Casco Bay Lounge is a special room is named for its fabulous view of the Casco Bay and its proximity to the deck. It has just been thoughtfully renovated featuring a lovely seating area, full bar and tables with wonderful views of the golf course and Casco Bay.
Sit down function – 20 people
Stand up reception – 50 people
Deck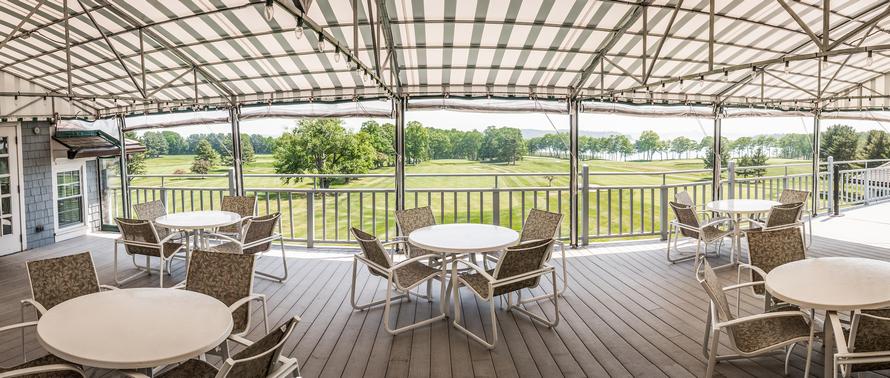 Our beautiful deck on the second floor between the Falmouth Suite and the Casco Bay Lounge overlooks the golf course and Casco Bay. It is the perfect setting for having cocktails.
Sit down function – 50 people
Stand up reception – 75 people
When planning your event, contact our Event Planner
Kate Carlson
kcarlson@portlandcountryclub.org or 207.835.7248
See What Others Are Saying
"The Accommodations were perfect, the food outstanding as usual and the staff quietly helpful and available. Thank you for everything."
"I wanted to thank you for all your hard work and involvement with what turned out to be a perfect wedding. You were so helpful and your tasteful touches made all the difference."
"We could not have asked for a better wedding for our daughter."
Request More Information.