At Portland Country Club, events are more than just planned. We ensure all the details of your special event are exactly what you asked for. Our professional staff will assure that your event is flawless.
Members and guests can host a variety of meetings and seminars in one of our beautiful private rooms as well as weddings, large cocktail parties, intimate family dinners and everything in between. The Club has a variety of rooms to meet most needs. We regularly accommodate events for groups as small as 4 or as large as 250.
We can accommodate many different styles of room setups from boardroom to classroom, theater and banquet style. We also can assist with Audio Visual needs to help make your event run smoothly.
Our stunning views overlooking the Casco Bay and our world class golf course are located on the beautiful Falmouth Foreside.
First Floor
Club Room
The Club Room is a medium sized room with a striking view of Casco Bay from the floor to ceiling windows and its own bar facilities.

This room can accommodate:
Sit down function – 30-40 people
Stand up reception – 50 - 60 people
Ballroom and Upper Ballroom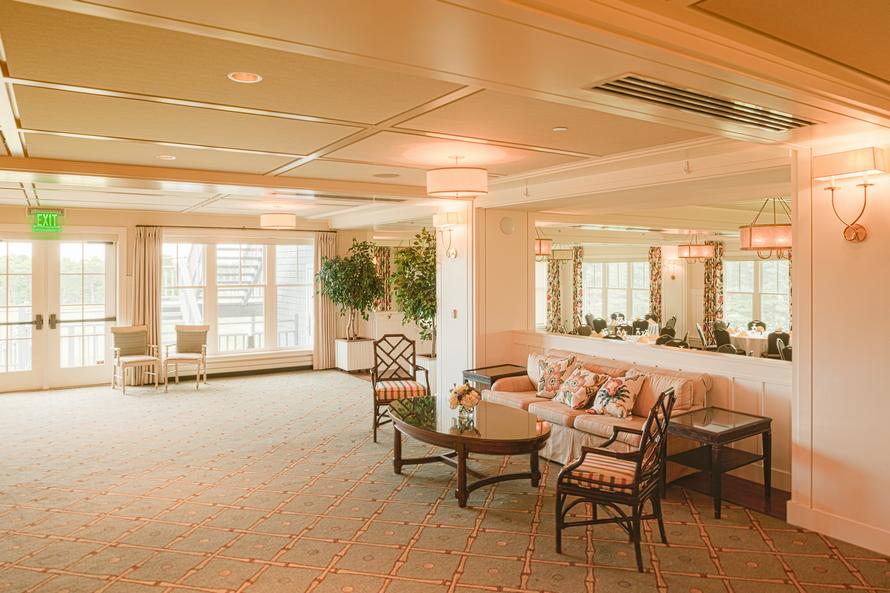 The Ballroom and Upper Ballroom is a newly renovated, fresh and elegant space. It has been thoughtfully appointed to allow for each event to personalize it to their specifications. This room looks just as elegant set-up classroom style for a business meeting as it does glamorous set-up
for a wedding. This is a truly versatile room.
Ballroom sit down function with no dance floor – 160 people
Ballroom with dance floor and band - 110
Ballroom and Upper Ballroom combined - Stand-up reception 225-250, seated 240 with no dance floor and 220 with the dance floor
Birdcage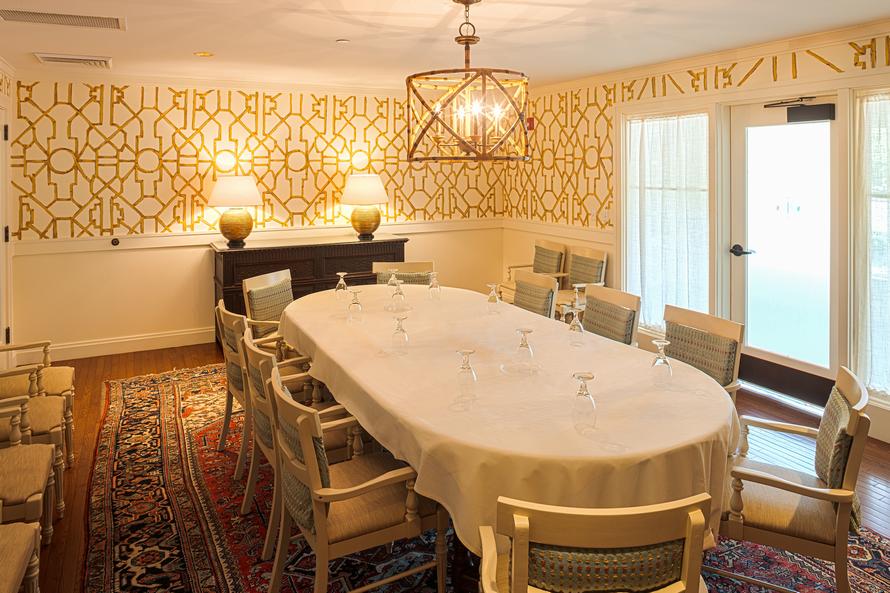 The Bird Cage offers both comfort and style with an elegant feel. It is a distinguished yet intimate room. This room can accommodate a sit down function – 12 people.
Second Floor
Falmouth Suite
The Falmouth Suite offers sophistication in pale hues are paired with perfectly subtle patterns to make this room ideal for everything from rehearsal dinners to business meetings.
Sit down dinner – 40 people
Stand up reception – 50-60 people
Board Room
This bright and classic room is perfect for business meetings and small dinner parties. This room can accommodate a sit down function – 16 people.
Casco Bay Lounge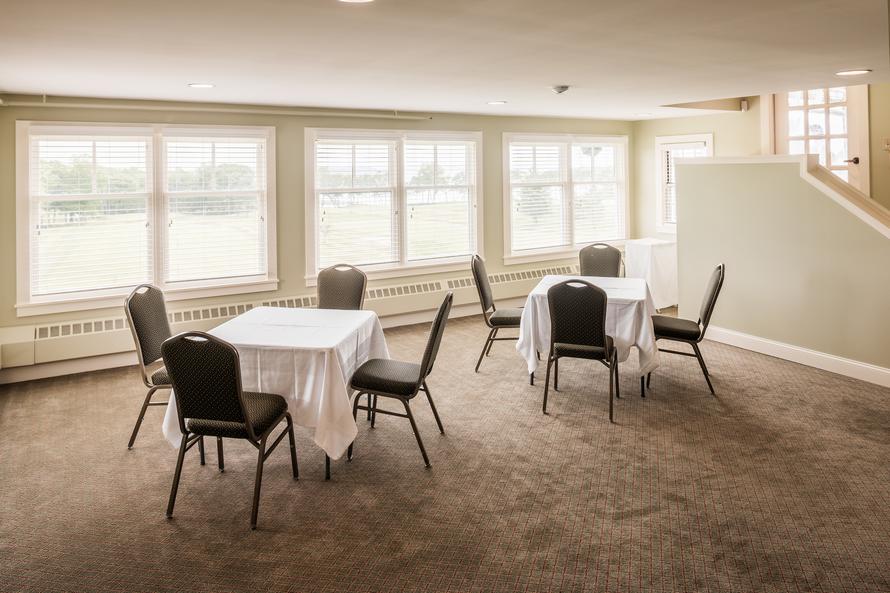 The Casco Bay Lounge is a special room is named for its fabulous view of the Casco Bay and its proximity to the deck. It has just been thoughtfully renovated featuring a lovely seating area, full bar and tables with wonderful views of the golf course and Casco Bay.
Sit down function – 20 people
Stand up reception – 50 people
Deck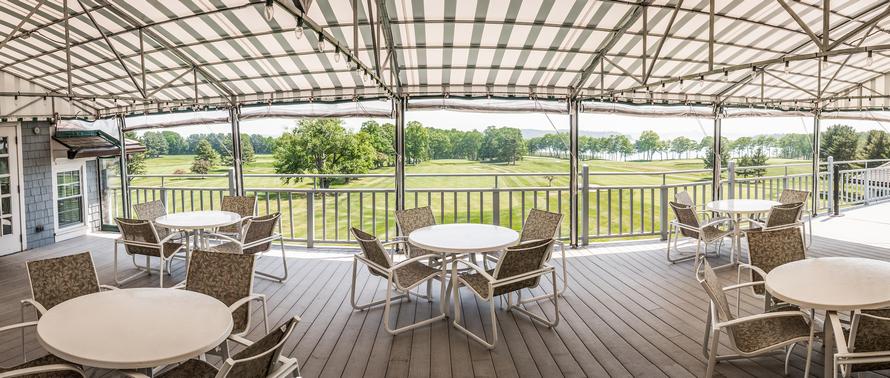 Our beautiful deck on the second floor between the Falmouth Suite and the Casco Bay Lounge overlooks the golf course and Casco Bay. It is the perfect setting for having cocktails.
Sit down function – 50 people
Stand up reception – 75 people
When planning your event, contact our Event Planner,
Kate Carlson at kcarlson@portlandcountryclub.org or
call her at (207) 781-2340, ext. 220.