Portland Country Club recognized for 25 years of Certification!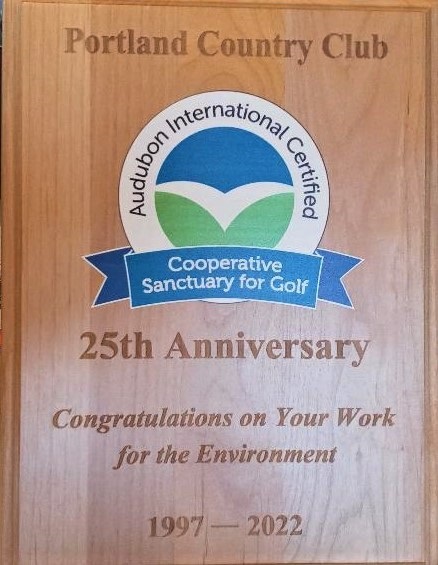 In October of 2022 Audubon International
recognized PCC for 25 years of Certification
as an Audubon International Cooperative Sanctuary
through its commitment to environmental stewardship and efforts to maintain a
comprehensive environmental management
program focused on wildlife and habitat
management, water conservation, resource management,
and outreach and education.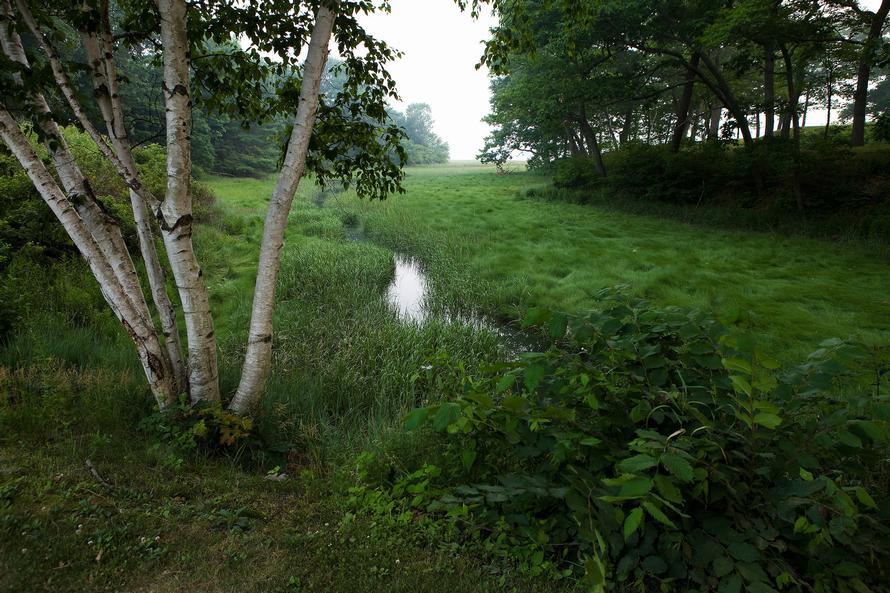 Portland Country Club is one of only 829 courses in the world to be designated as a certified ACSP for Golf Courses and was the first one in Maine to be certified. Courses from other states, Australia, Canada, Europe, South America and Southeast Asia have also achieved certification in the program. The golf course joined the Audubon Cooperative Sanctuary Program for Golf Courses in 1993 and was designated as a Certified Audubon Cooperative Sanctuary in 1997. After the initial designation, courses go through a recertification process every two years.
"Portland Country Club has shown a strong commitment to its environmental program. They are to be commended for their efforts to provide a sanctuary for wildlife on the golf course property," said Jim Sluiter, Staff Ecologist for the Audubon Cooperative Sanctuary Programs. "To reach certification a course must demonstrate that they are maintaining a high degree of environmental quality in a number of areas," explained Sluiter. These categories include: Environmental Planning, Wildlife and Habitat Management, Outreach and Education, Chemical Use Reduction and Safety, Water Conservation and Water Quality Management.
In addition, JB Christie, Golf Course Superintendent, is one of about 100 persons nationwide who is a member of the Audubon Steward Network. Audubon Stewards serve as a source of knowledge, good advice, enthusiasm and encouragement to others who wish to become involved. They provide invaluable, on-the-ground assistance to members of the ACSP and others interested in protecting and improving the environment in their region.
Golf Course Superintendent JB Christie and the Grounds staff are to be applauded. It takes a lot of planning and hard work to maintain the balance between giving our members the best golf course in the state while looking out for the interests of the wildlife and vegetation that flourish here. ~ Jim Sluiter